ODC(over dimensional cargo).

Break Bulk, Bulk , Dry-Bulk , Liquid Bulk

Chartering & Broking

Aircraft Chartering & Broking

Crisis Cargo Logistics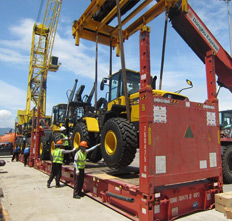 ODC(over dimensional cargo).
At Addax Logistics, We specialize in handling Bulk & Industrial Project shipment of over-sized & heavyweight cargo. Our major activities are as below.
We provide complete end to end services for one time single project shipment as well as turnkey projects. We also undertake logistics of any scale or magnitude. Whether the assignment is to relocate an entire factory to any location in India or abroad, moving a precision tiny cargo to a remote project site, or transport/handling of Heavy Lift Project Cargoes, Flat Racks, Super Racks, ODC or an extra over-dimensional cargo, our Project Logistics Team's will plan, manage and execute from source to final destination. They will work closely with our engineering and contractor customers to ensure that every project is completed on time in keeping with exact specifications. The impeccable supervision of marine engineers and professionals throughout our global network of agents will ensure the seamless movement of cargo.
Break Bulk, Bulk , Dry-Bulk , Liquid Bulk
We provide specialty services to industries include Industrial Projects, Oil & Gas, Mining, Infrastructure, Automotive, Power, Steel, Renewable Energy, Industrial Fabricators, and Construction Equipment Manufacturers.
We handle special equipment like flat racks, open tops, platforms, Flat beds, Tween deck solutions, Bulk Hauling, Unique over-dimensional super loads such as Transformers, Press molds, Boilers, Generators, Proclainers, Wind Mill equipment and any other heavy oversized loads from any origin to any destination. We handle bulk/dry/liquid-bulk cargo vessels for river sand, maize, wheat, clinker, cement, coal, aggregates, bitumen, crude oil, Palm oil, Sulfur, Coking & Industrial Coal, Coke, Rock Phosphate, Timber Logs, Lime stone, Fertilizers, Steel, etc..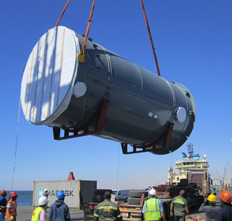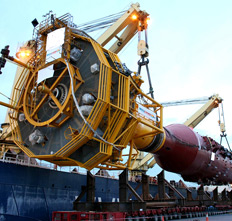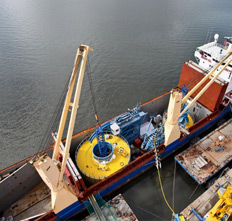 Chartering & Broking
We provide Ship chartering & Ship Broking service for Break Bulk, Bulk & Dry Bulk, Liquid Bulk, Rigs, Tugs & Barges, Yatch Chartering, Full/Part/Time/Voyage Chartering)
Our USP is our ability to offer better rates and quality service, and this is possible with our direct affiliations with major vessel owners globally.
Aircraft Chartering & Broking
We arrange Private Jet Chartering, Group Air Chartering, Cargo Air Freighter Chartering, Helicopter Chartering, as well as Aircraft & Helicopter Leasing for Pan-India & Global requirements around the clock for 365 days..
Crisis Cargo Logistics
We can arrange charters into isolated locations and hostile environments for Delivering essential items, Humanitarian aid, Industrial materials, Consumer goods & Camp supplies and also undertake mass evacuations, requiring multiple aircraft to move survivors out of affected areas rapidly.
We shall assist you to provide the best service and costing for all your projects / bulk / chartering shipments.